Home » SEO, Copywriting, and Photoshop Blogs » Writing » How PRO Copywriters Write | Neville Medhora Book Review (2020)
.
Disclaimer – No Amazon Link throughout the blog. Nor another book purchasing site. My clear motive is to provide an Honest "this book will teach you to write better" review without any personal gains.
.
This is the ONLY Non-Amazon affiliate review in the Planet.
.
I recently read 'this book will teach you how to write better'…a quick copywriting guide and Neville did a good job. But saying this, won't serve any purpose.
.
Breakdown review into 5 detailed sections. Short enough to keep the author quiet, but long enough to you get an instinct what's inside.
.
This book shows what 20+ years experienced copywriter thinks about copywriting. How Neville writes emails that made million-dollar businesses.
.
Scroll further to find that out.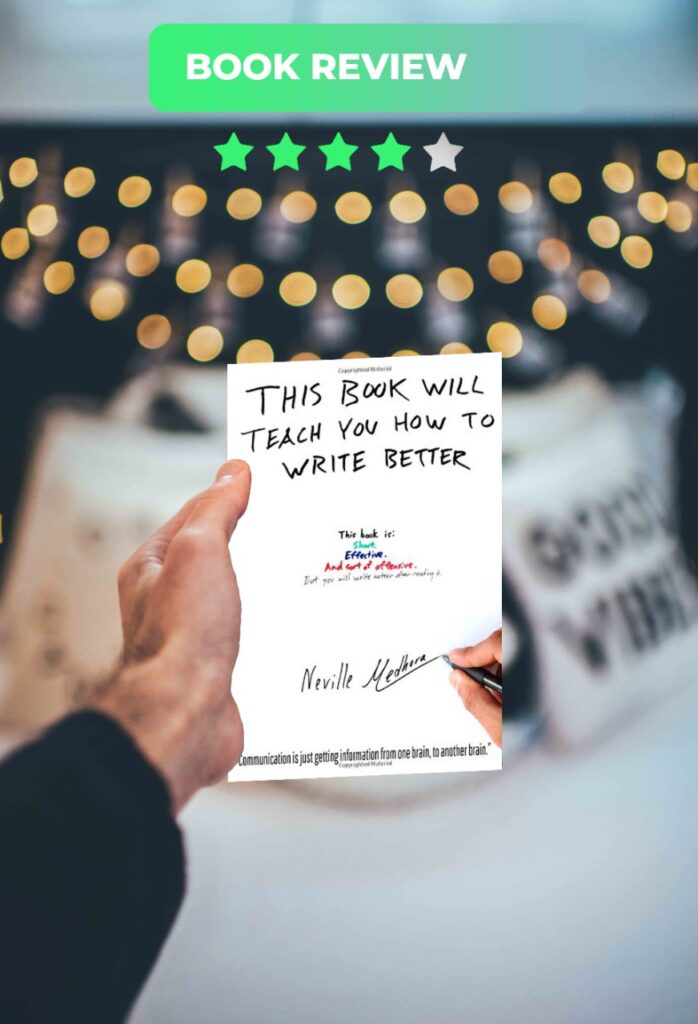 .
Why did I choose to read Neville Medhora book?
I'd be honest, I'm not an avid book reader. Most of my knowledge in copywriting came from reading Copyblogger and Backlinko blogs. Also, Neville didn't pay me 😒
.
Then why I read…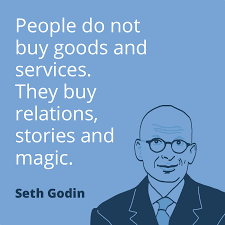 (img source – Pinterest)
Because I know Neville is an ace copywriter. Worked with multi-dollar ventures including Appsumo and the House of Rave, and his blog receives over 50k visitors/month… this shows he has the authority and trust in the writing community.
.
Also, the book is thin.
.
Now, I would describe what's inside the Neville Medhora book, my favorite lines, ratings, and recommendation. Scroll further to get the incites.
.
Ratings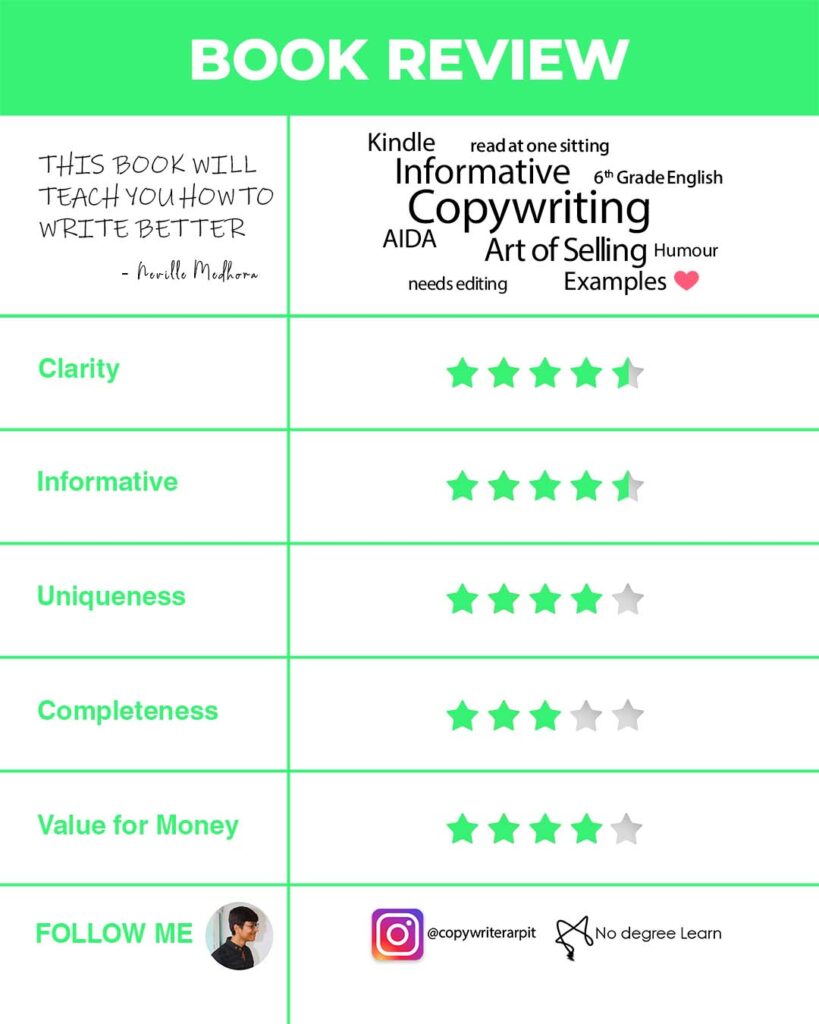 .
A brief about This Book will teach You Write Better
rite.
This book with teach you write better, part of which genre?
Although Amazon placed it in Business and Economics, but I believe it's a self-help book.
What you'll get after reading this book?
This book will teach you how to write better…. Phssp, you thought I wrote the title; title and the book's promise are the same.
Price for this book will teach you write better?
$4 for Kindle and $5 for Paperback. I read from the Kindle version and would suggest you the same.
What's the tone used in the Neville Medhora Book?
Friendly tone, verbatim is quite clear, here-and-there few slangs. 6th Grade English.
Reading time from start to end?
It took me 1hr 45 minutes because I made my notes from it. Only reading then 35 minutes (max). By the way, Neville suggests to read it with beer or your favorite beverage.
Other books from Neville Medhora?
Apart from this book will teach you how to write better, two other books:
7 weird ways I Made Money in College.
YOU'RE GONNA DIE. (that's the title)
What's inside the book? 2 min overview
Authentic advice, info loaded with examples to illustrate better.
Neville unveiled his thinking and writing process for a sales copy (esp. sales email)
Since I've been following Neville over a year… I know all the value nuggets he shared, he personally implemented it.
.
The Book includes:
1. No one cares about you, they only care about themselves.
Keep this in mind when writing the About Us page or Welcome email.
.
2. Engaging style which he says "casual writing".
Write like you talk to your friend over a coffee.
.
3. When selling you should know everything about your prospect.
In the Nev words,
"Prospect doesn't care much about the deep science…but would rather just know it helps him. We know this because we know HIM"
.
4. In page 23, he talks about formatting. In listicle format, he suggests share content in a gradual slope as it improves the audience retention. He preaches what he teaches!
Sales page of Kopywriting Kourse (now that's copywriting course)
.
5. Later in the book, he debated on Short Copy VS Long Copy.
In this section, he used a……. controversial tone. He compared web copy with woman's skirt-length. Although I find that witty and hilarious. But people on Amazon have taken this offensively and calling Neville, misogynist for that. Ooucch!
.
6. In the final pages he talked about using mood in Copywriting.
I liked it… earlier I used to write when I've a happy face, but I know write bad temper too. It adds a unique voice in my copy.
.
Note – The book also talked other sections too. But I highlighted only good ones to save your time.
.
What's NOT included in the Book:
1. No statistical study behind the effectiveness of the tips he shared. But from my experience in copywriting, it will help you write better-converting copy.
.
2. Didn't share any fit-for-all template.
PS – If you are relying on templates then your copywriting career is short lived. People smells template from far. So, write content by yourself, after that word flows out naturally.
.
Feeling after I read this book "I've learnt something from it".
.
The best part of the book
AIDA Storytelling model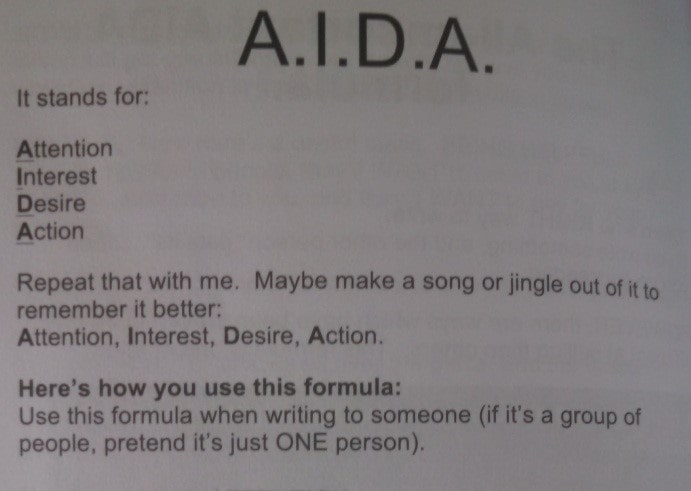 (image source – 30daystox)
Neville is a storytelling wizard. No other person has explained the AIDA framework such ease as he did. I struggled writing a storytelling introduction but no longer now.
.
Here are my $0.02:
Hook (or subject lines for sales email) to start with.
Attraction – write the customer's problem you are going to solve.
Interest – give juicy statistics around the needs you are catering to excite your prospect. Brownie points for including numbers.
Desire – tell them how their lifestyle become if they use the product.
Action – Precise thing you want from your prospects to take.
PS – Scroll above to read the introduction of this blog, written in the AIDA framework.
Heading format
Nev is different from other writers. Others are preaching to include numbers or use "How to" formats to get better clicks, etc, etc….
Nev has devised an Aabra-ka-dabra spell to write headlines:
[What reader's wants] + [specific time period] + [address the deciding factor]
Also, he suggests to write 4 variations of the title.
Note – If you wanna learn a CLICK-WORTHY title…. Rules for Writing Title in the thumbnail.
.
My favorite lines that I saved in my swipe file
Although it's not a fiction book where I share… see Loved the way Rowling shows how Harry kisses Hermione.
My purpose behind if you also liked the lines, then You and I have atleast one thing common. I would also share why Nev has written these lines, so you get the context better.
.
"I respect you even more with every passing year."……. "Because on my mind you never fit to be one not-so-nice…."
Here's the letter to the Mother by her son. In the first you see compassion and in other cruelness. Hence, words have emotions…. writer's discretion required.
.
"I spouted useful information, but also sold at the same time"
Here, Nev tells you always share value from your writing. Be it blogs, Sales letter, etc. Give something for your audience to take from it.
.
"Text is art, style your stuff"
Neville nailed it! Do you see odd bold and italics letters in-between? Human brain retains only 20% of what they read. So, get your message noticed. Hence, styling is the key.
.
"You and I can spend more time together"
If you are writer… STEAL this line. It works in many ways. You want someone's email, say this in your blog. Heck, want Hermione's hand? Ron say this…. Damn sure, she will fell for you.
.
How you should read this?
It would take 35 minutes max. But if you want to get true essences, prepare notes from it like I did.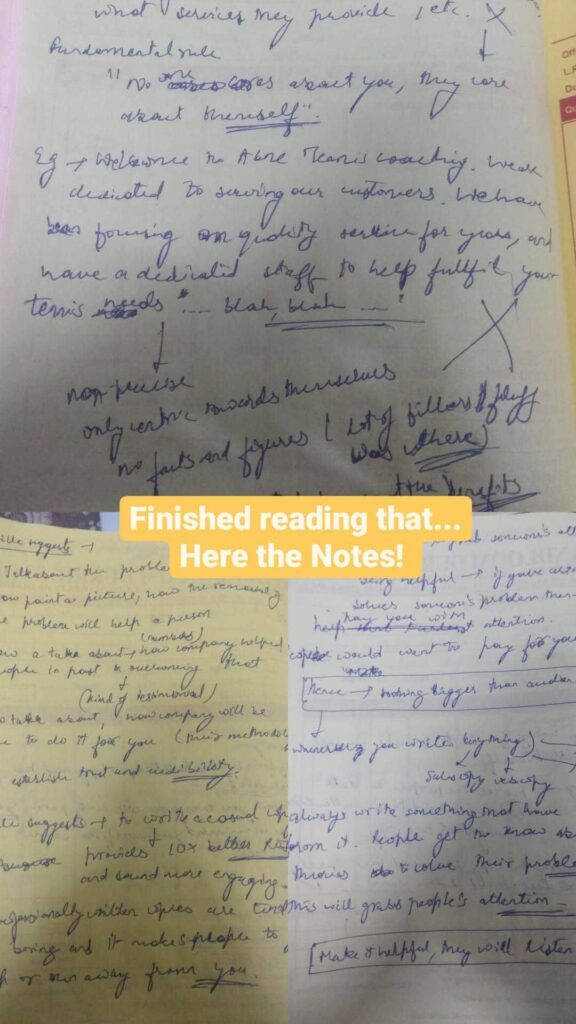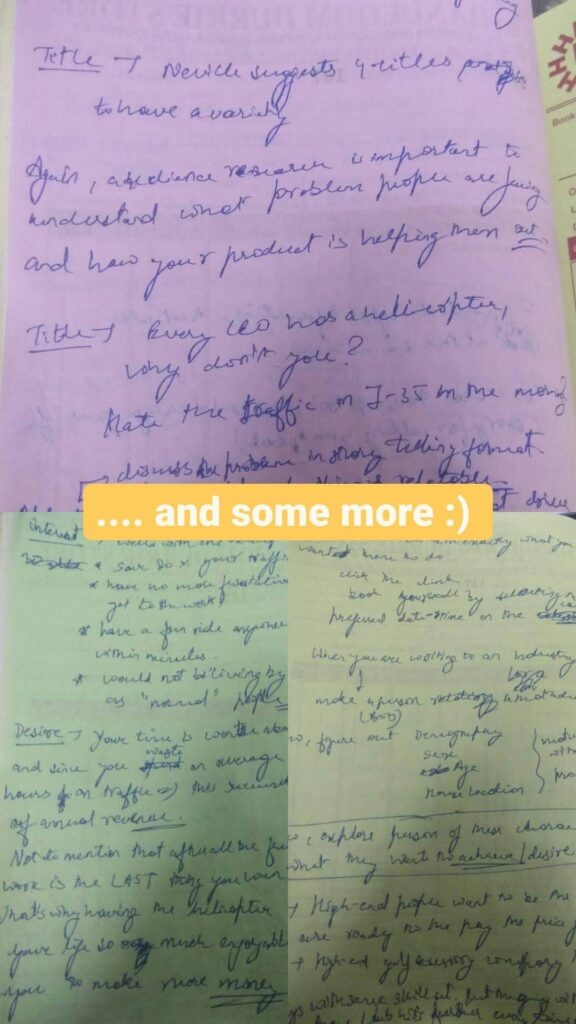 (Sorry for the illegible writing :P)
For me, it's a crash course in copywriting. Book you like to read it multiple times. In creative block… read this book and rejuvenate your creative juices.
.
What I HATED in the Neville Medhora book
Not all portions I liked. And yes, this book IS NOT Perfect.
Formatting
Many areas unusual line breaks. The serif font for writing the in-text… bad choice Nev. Use Arial or Helvetica if you are listening to me.
.
Spelling mistakes
However, I don't mind but Nev, if you could remove them there is no harm either.
Bonus TIP – if you are struggling proofing your work, then I've an 8-STEP PROVEN Copy Editing Process. Editing Made EASY.
.
Features to benefits portion needs improvement
It is step-by-step process, and after reading the portion…. it seems Nev could have done a better job.
PS – Interested in knowing, here's the video by Alex showing how it's done.
.
Lacked the real-life examples
This I got from reading Amazon reviews and it does make sense.
Thing is Neville used Helicopter example in explaining the AIDA model. Example was good and effective, but the lady said, "she can never imagine a person buying a helicopter after reading a sales email".
And… she is right. And it's hard to guess why Nev didn't add any real-life examples in the book despite having 20+ years in the industry.
.
Final Verdict: Should YOU read This book will teach How to Write Better
.
Some of you might think, a small book = small valuable info.
In Nev's words "Only fools believe something long needs to be valuable".
.
Only reason you can dislike is the Nev's tone. So, before you spend your $4, I would advise you Bob, to read Copywriting Course blogs. If you loved it…. you will fall for the book twice as hard. (Sorry for calling you Bob)
.
Writers of all the ages (Beginner or Pro) would find this helpful.
It will teach how to add humor, deciding the copy length, writing introduction and how to use your mental energy into copywriting.
So many takeaways in $4, WORTH IT.
.
So, that's it.
.
What's Next?
Click this — 13 Weight Loss Facebook Ad Blog Post, discussed how those Ads made cash… leveraging Human Psychology (and you can too).
.
Sign Up for my Newsletters!
Make sure you avail all the copywriting and freelancing tips (must if you are struggling with acquiring clients)….Enter your email in the blue box!
Summary
Reviewer
Review Date
Reviewed Item
This book will teach you How to Write Better by Neville Medhora
Author Rating

Product Name
This book will teach you How to Write Better by Neville Medhora
Price
Product Availability