TL; DR – Copywriting + SEO + Designing + Freelancing Experience = About Us for No Degree Learn.
.
Long Stuff!
Hey! I'm Arpit Agarwal. The content head… simply put, responsible for every content at No Degree Learn comes out "EPIC".

I'm from Agra, Uttar Pradesh, India

Qualification = Mechanical Engineer from MNNIT Allahabad.

I'm good at finding data, giving examples, and presenting it you in simple English.

I'm bad at Coding, Spanish, and Mechanical Engineering.

Fun Fact: No degree Learn = learning skills without needing a degree (from there it got its name)
.

How this all started?
No parent background in blogging nor with SEO.
I did this by myself and it's the only thing I take pride on.
Confused, throwing random phrases on Google to hope for answers come out like magic. Luckily, got an article by Jarvis on How to Start Blogging on Quora.
Furthermore, Neville Medhora Copywriting, Brian Dean SEO, and PixImperfect Photoshop to advance my skills. (will share their best content pieces other day)
Made notes outta it. Experimented what I read, made mistakes, explored things that weren't told… compiled all with pictures inside my blog.
.
Did this, so you can be sure with the authenticity; and easy to consume it.
.
PS – Want to make your own story… don't think twice, owning a website is affordable. And read the common SEO doubts to get started.
.
Why You should care about No Degree Learn?
Honestly, I put my heat-and-soul in writing every blog… but you should not care about that!
You SHOULD CARE… that this blog will help you:
Fact-based based data, so No room for biasness.
Uncensored client stories because very few share it.
Queries solved around SEO & Copywriting, so you ACE Freelancing.
.
How the No Degree Learn is Going
Till now, $0 from Ads and Affiliates. (because there're no Ads here, and no affiliate program I signed up)
.

But I consider myself very fortunate…
Despite 7 blogs, hitting 1000 monthly page views. Thanks for reading them.
Despite poor page speeds, bounce rate is below 90% industry estimates.
Despite poor web design, dwell time is above 2-3 minutes industry average.
Despite non-native speaker, 41.13% of visitors are Englishmen and Americans.
This I'm telling, because if I can achieve it.. you can too (even better).
.
My Ultimate Goal
Making SEO Simpler by restoring the King, HQ Content, at accord.🎯
.
How I'll achieve my Goal
By teaching you High-Paying SEO Copywriting skill; you produce content Google ranks and Readers read. Without breaking the bank or any degree.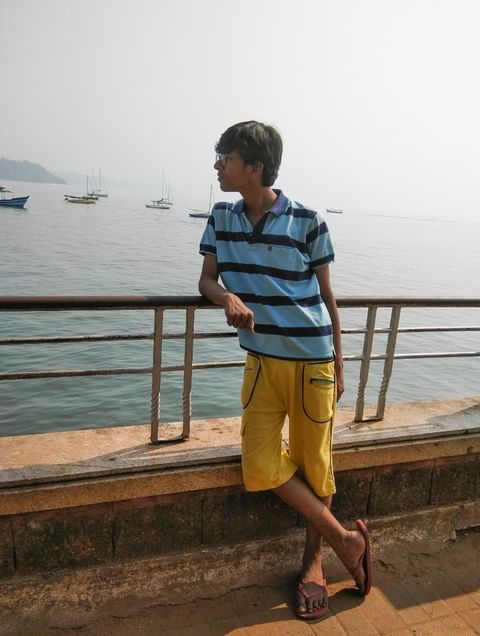 .
Glimpse to my blogging style
(we eat food from our eyes; same with the content)
1. Love explaining concepts deeply. If I share you a trick…
What's the Trick + How it works + When to Use + Example.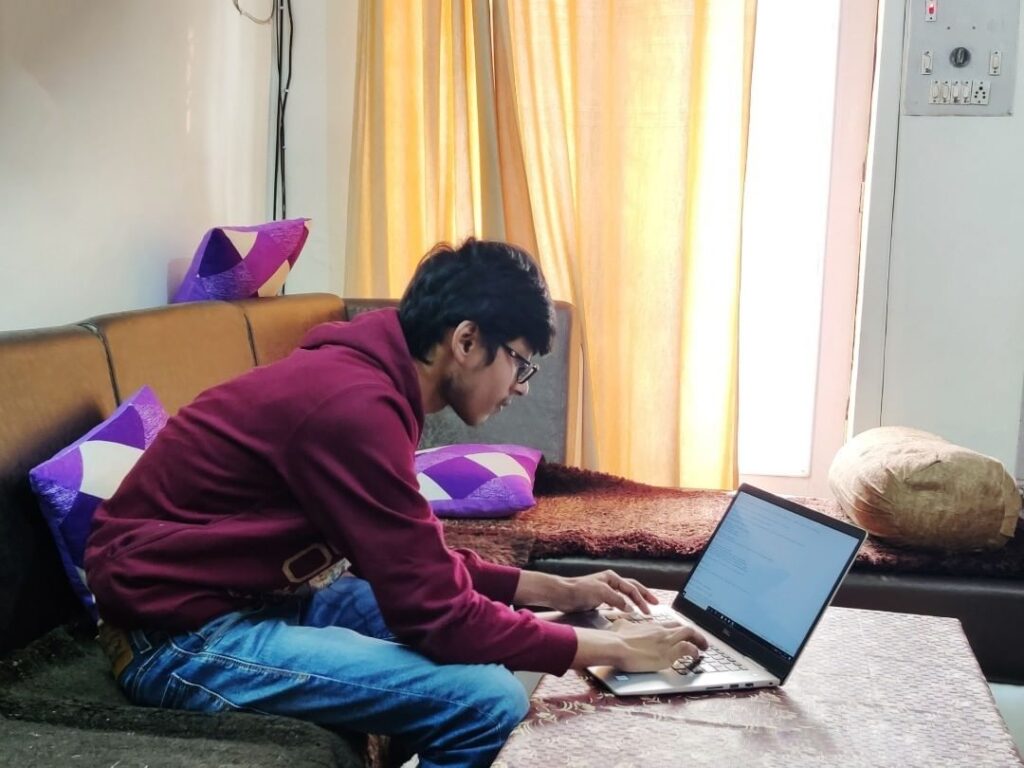 2. Long-form but crisp (not verbose)
3. Tricks which I personally used and found them converting. Tools (80% are free) I review (like Ubersuggest) which I found them helpful.
4. And it's You. Always.🤗
Second-person voice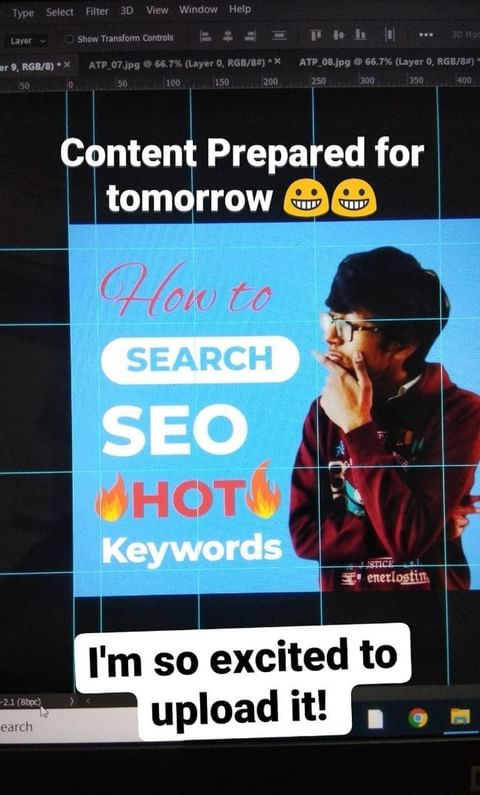 .
Fun Fact:
Never knew more than MS-Docs (content), Photoshop (images) would help me in getting links.
So, you nodded… you'd love the Email letters.
PS – Only 60% I publish on the web… (40% is exclusive to subscribers)
.
Experience as an SEO Copywriter
Arker Media | October 2020 – November 2020
Website – Arker Media
1. Curated 3 blogs. Blend of Entrepreneurship and COVID-19.
2. Jam-packed research.
My Best Work – Post-COVID world opportunities [ghostwritten]
Side Note – Oh! Boy, learned a lot around Entrepreneurship when curating it. That's why I love writing… you literally get paid while learning.
.
DIYguru | May 2020 – July 2020
Website – DIYguru Education & Research Pvt. Ltd.
1. 52,200 INR revenue making Sales Email.
2. About Us for the official site.
3. 22-minute Sub-titles for their new course.
4. Designed the Magazine for their Python Course.
You can view the cover page on my Instagram 😊
.
Times Internet | July 2020
1. Refined the speakers' speeches invited under ET Catalyse Event.
2. Improved multiple speeches; project-management got improved.
Some Video speeches I refined… you'll find them on YouTube.
My Fav. Pick — Marketing to Millennials and GenZ.
.
Prozo | July 2020
Website – Prozo, a B2B SaaS supply chain venture
1. 3 Blogs on COVID-19 E-commerce products.
2. With commercial intent, blogs were structured to improve
awareness around government policies against COVID-19.
Best Written Work – Ultimate Guide on using Hand-sanitizer [ghostwritten]
.
Product Review Writer | April-July 2020
1. 17 Supplement review blogs.
2. Enhanced my time-management efficacy.
Best Written Work – Calotren Review [ghostwritten]
.
Aarna TechSolutions | April – May 2020
Website – Aarna TechSolutions, Bengaluru based HR consultancy
1. Boosted company's organic presence via 17 LinkedIn posts and generated two inbound leads from it.
2. Managed the company's social media channels for 30 days.
Fun Fact – this LI post generated 2 leads for her business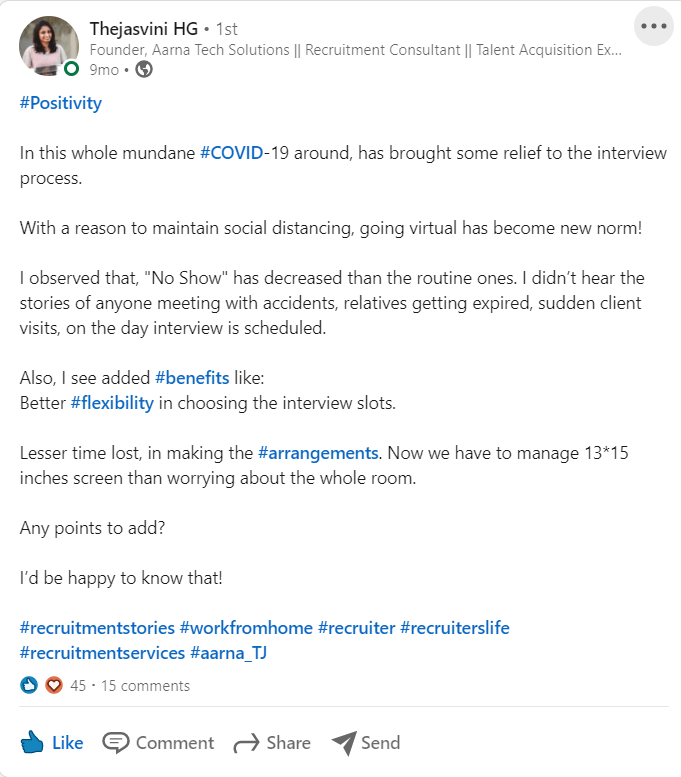 .
YouTubers | March 2019-May 2019
1. 223% hike in Organic views in MechZone Channel (94k subs).
2. Managed 10 days CravingsandCalories vlogs YT channel (145k subs).

PS – Interested in knowing what my clients say about ME? Check my home page.
Worked as IIT-JEE Counsellor for Careers360 in May-June 2019.
.
And did some minor gigs (like, writing Sales Pages and Copy Editor) in-between the interim.
.
Mentions
Wrote articles for DIYguru (DA = 26)
Read: Electric Mobility – India Stands Challenges (2020)
(I contacted my client, he's saying that the website is down😥 )
&
Guide4info (DA = 22) [guest blog]
Read: Life at (Top) NIT – How it looks, three Years unfold
19 Poetries published in college magazines: OP Jindal, MNNIT Allahabad, etc, Govt. Organization: LIC, and Daily News Paper: Amar Ujala.
Also, within 7 months, I made 6 do-follow backlinks (all outbound)
.
Social Numbers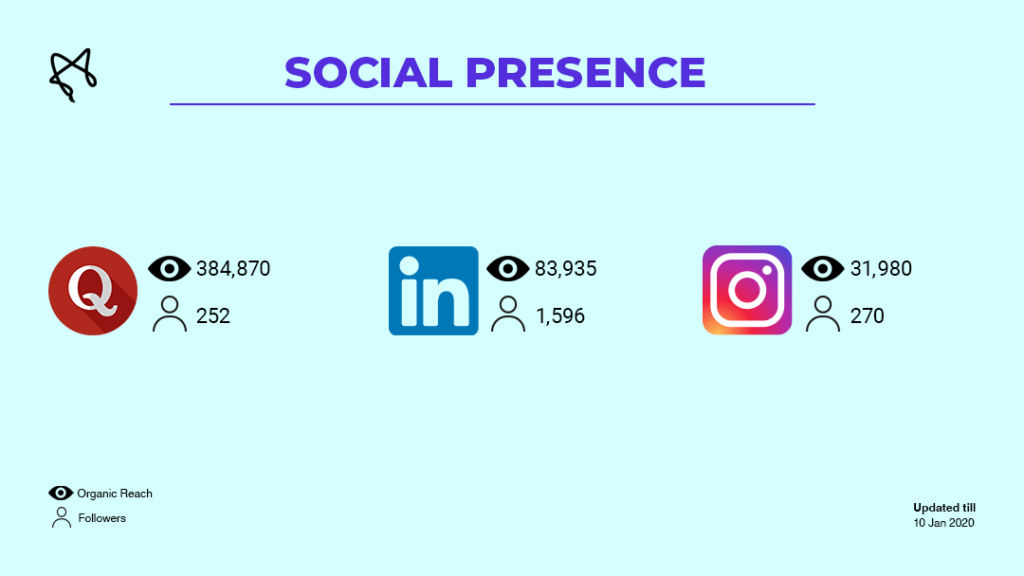 I started my Social Media journey from Quora… I wrote answers about IIT-JEE prep.
Then, moved to LinkedIn. There I shared my writing experience… I think that helped me landing freelancing gigs.
Later, extended my foot over Instagram. Learning its algorithm… but I enjoy IG the most.
Reeeeeeeeeeels!😎
.
Psst…. Only 60% I publish on the web… (40% is exclusive to subscribers)