Home » SEO, Copywriting, and Photoshop Blogs » SEO » TOP 10 SEO Blogs to Follow in 2021 [Bonus: Content Calendar + 4 Quick Tips]
.
On-stop place to find the BEST SEO Blogs in 2021
Finding High-Authority SEO blogs is stressful. Especially, when you want to learn SEO.
The blog will help you with:
1. Sharing Only High-Authority blogs. Saving your time.
2. Step-by-step learning so you climb the ladder from a no one to expert.
3. 2-Week content calendar sorted for you.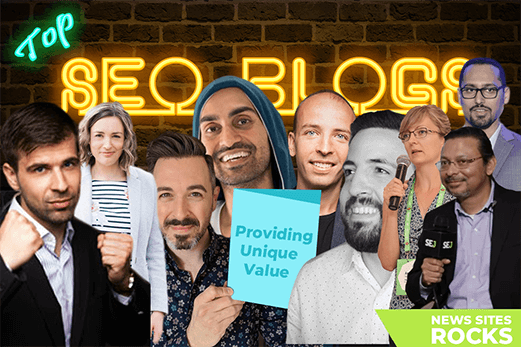 .
Let's start with calendar 😀
Content Calendar
The order is start to finish.
I strongly recommend not to skip any blog in between.
(all links will open in new tab)
1. 22 Types of Keywords + Powerful keyword Research Strategy by NDL
2. SEO Copywriting: The Definitive Guide by Backlinko
3. We Analyzed 506M Keywords. Here's What Learned about Google Searches by Backlinko
4. Is Ubersuggest Good tool? HONEST Review by NDL
5. Google Keyword Planner's Dirty Secrets by Moz
6. Google RankBrain: The Definitive Guide – Backlinko
7. FAQ: All about the BERT Algorithm in Google Search by SE Land
8. Deconstructing The Google EMD Update by SE Land
9. How to Start a Blog That Generates $3817 a Month by Neil Patel
10. WordPress Gutenberg Tutorial: How to Easily Work with the Block Editor by WP Beginner
11. 17 WordPress Mistakes to Avoid for New Bloggers by Income School
12. Why every blog post should have a purpose (and how to decide what it is!) by Productive Blogging
13. How to Optimize for Google Featured Snippets by SEMRush
14. Featured Snippets: The 9 Rules of Optimization – Search Engine Land
15. What Is Google Passage Ranking: 16 Key Points You Should know by SEJ
16. Google Search Operators: The Complete List (42 Advanced Operators) by Ahrefs
17. The Good, the Bad, & the Ugly of Link Building – Moz
18. Link Building Strategies: The Complete List (2021) by Backlinko
19. I Just Deleted Your Outreach Email Without Reading. And NO, I Don't Feel Sorry by Ahrefs
20. Should You Waste Time and Money on Nofollow Links? Here's a Final Answer by Neil Patel
21. Crush your 50 SEO Doubts Today by NDL
22. 16 Content Promotion sites to SKYROCKET Traffic by Neil Patel
23. How Much Do Blogs Earn in 2021? Things have changed by Income School
24. Only 8-Step Effective Proofreading Strategy You NEED by NDL
25. How & Why You Must Improve or Remove Your Old Content by SEJ
Side Note
(feel free to skip though)
Before publishing, I invited my followers on LinkedIn, Instagram, and Facebook to vote for their favorite blogs. The idea was… to know the popularity of the blogs among the like-minded folks.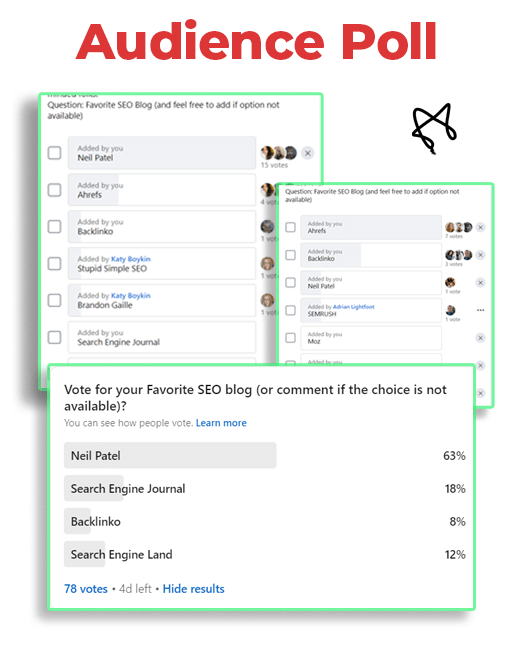 Here's the summary:
With no further ado, here Best SEO Blogs you must follow!
Tools used to calculate metrics
Domain Authority measured via Moz DA Checker
Monthly Post frequency = Fresh Content + Modified Content published.
Organic Traffic estimated from SimilarWeb
Estimated Traffic Worth from SEMRush Tool
Do follow these Awesome Authors & Founders on Twitter (mostly are active)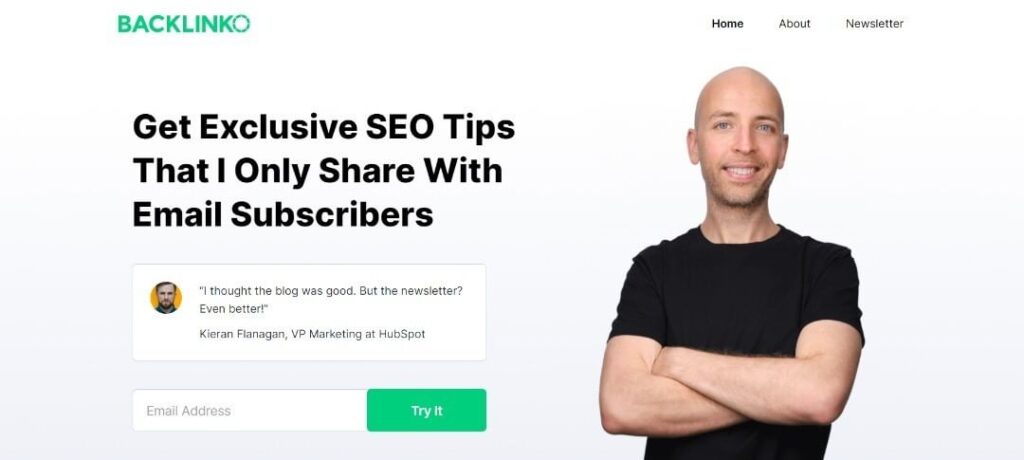 Founder – Brian Dean
Started – 2012
Blog Type – Single Writer
Domain Authority – 63
Monthly Post Frequency – 5
Estimated Organic Traffic – 1.11M
Estimated Traffic Worth – $6.9M
If I've to recommend only 1 blog from this list to subscribe to the newsletter, it's Backlinko.
Their tagline says, "Next-level SEO trainings and link-building strategies", and they deliver it. Brian is a living example that Quality Content inside SEO Strategy, works wonders. Period.
LAZER focused on SEO; best known for Keyword Research & Link-building strategies.
Why You should read Backlinko
USP is explaining the fundamentals of SEO in jargon-free English. All because Brian is an A-tier SEO Copywriter. Therefore, explaining definitions like LSI or basic as Keywords, comes natural to him.
Adding up, only proven tips Brian shares, making his content authoritative. Removing the trial-and-error pain for you.
Lastly, Brian is among very few bloggers, sharing insider stories likes, email screenshots, user reactions, etc.
What I love
1. In-depth and Actionable blogs. Filled with visuals and examples. Making it easier for you to grasp the concepts.
2. Content starts from 0 and goes to Advanced level. Hence, easier for newbies to learn SEO.
PS – You should also create content in the same way. This makes the readership bigger and gets you more traffic.
3. Since all the content is written by Brian, so you can be assured with the quality.
4. Epitome Web Design. Best among the Top 10 SEO Blogs curated list.
5. ZERO salesy in nature. Despite the fact, Brian has a signature course… SEO that Works, you rarely find him talking about it. Enhancing the user experience.
6. SEO strategies that don't cost a fortune to implement.
What Backlinko can Improve
1. You won't find deep Technical SEO like, sitemap errors, or category pages, or crawl optimization.
2.It would be great if Brian could share blogging insights.
Fun Fact – You can comment in his blogs, hence good for snagging easy links. Not many websites offer this because of webspam.
Binge Watch Brian doing SEO on his YouTube Channel
Popcorn please…..
.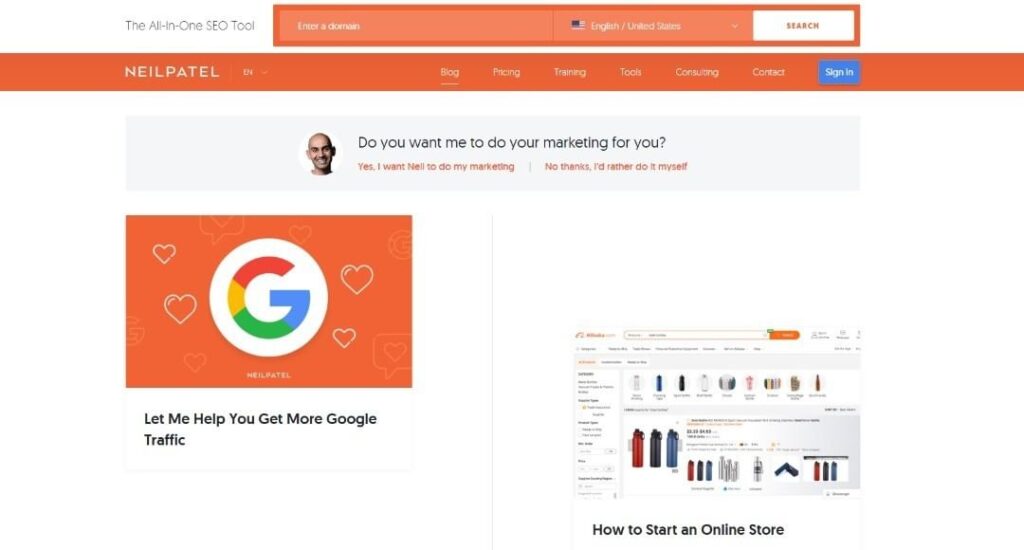 Founder – Neil Patel
Started – 2014
Blog Type – Single Writer (but in-house editors)
Domain Authority – 89
Post Frequency – 23-24
Estimated Pageviews – 7.29M
Estimated Traffic Worth – $12M
Even if you'd heard a term "SEO", it's most likely from Neil Patel. 😊
In fact, when I did the audience research… some have heard Neil Patel only.
The Content encompasses: SEO, Digital Marketing, Growth Hacking, Social Media Marketing, Designing for Bloggers, Blogging, Copywriting and Facebook Advertisement, and etc.
And this safeguards reader from switching 10 different websites.
.
Why You should read Neil Patel
Because Neil is honest and over-deliver. And that reflects in his blogging style. Happily shares his personal experiences & aggregates enormous facts to back his talk.
Also, if you're a budding Marketing-blogger… Neil Blogs become your go-to source to find stats.
To find stats:

Type relevant topic + "Neil Patel" >> Scrutinize to find relevant fact >> Add them and link back to the source.
Easy-Peasy!
What I Love
1. Neil backs his talk, every time. Content stuffed with different bloggers notions and facts, making it authoritative and trustworthy.
2. Shares his personal experience. 20 years drill in marketing (yes, started in 2001), his notions become commandments.
3. You'll find him wielding SEO concepts with Copywriting and Marketing. This makes your understanding of SEO with marketing principles, thorough.
4. Tricks to leverage free resources to perform keyword research, competition analysis, and link-building.
5. Visuals. Visuals. Visuals.
What Neil can Improve
1.Needs to level up his copy editing. Some of his blogs have dead links (known as Error 404), bringing negative user experience.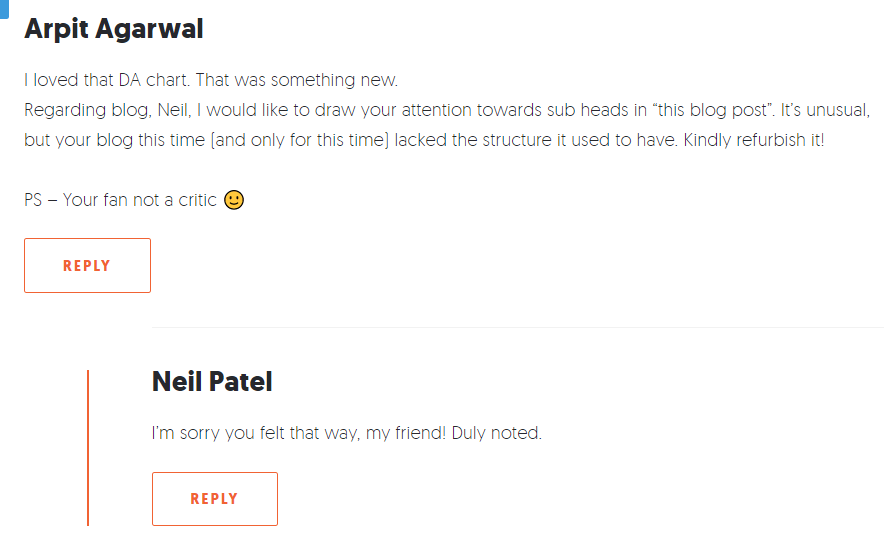 2. He stretches the point bit too far. Good blog copy should be scannable.
Fun Fact – Neil is a conversation starter. Be it social media or his blog… he'll always reply back.
Watch this quickie to know What User Experience is for SEO
PS – some rookies think, SEO and User Experience are two different things. 😂
.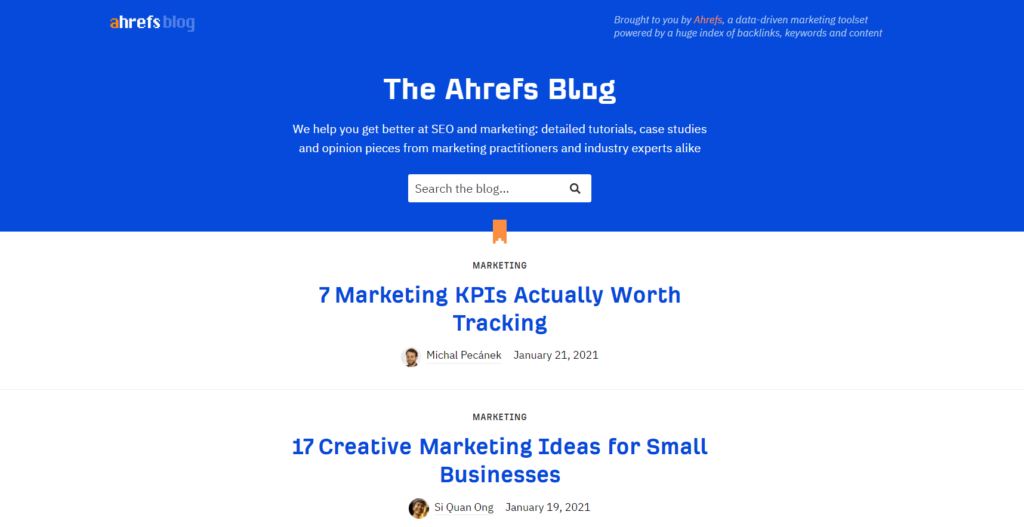 Founder – Dmitry Gerasimenko
Started – 2011
Blog Type – In-house writers
Domain Authority – 78
Monthly Post Frequency – 9
Monthly Estimated Pageviews – 6.52M
Estimated Traffic Worth – $11.9M
.
Favorite Author – Tim Soulo & Josh Hardwick
.
One of the most-read blogs. They cover all three spheres: Technical SEO, On-Page SEO, and Off-Page SEO.
Also, in E-A-T update where A is authority… representing, how much content topic matters to the author. You'll find Ahrefs's writers sharing tweets and candid conversation… indicating their love towards SEO.
Content revolves around: Comprehensive SEO guides, Email campaigning, etc. But best known for their case studies.
.
Why you should read Ahrefs
SEO theories are good, but the data-driven theory is better. And Ahrefs have the largest SEO data (after Google, obviously). A-Z guides and updated content, their team does a great job.
What I Love
1. Their obsession with quality content. Such extend, they rewrite the under-performing ones from scratch.
2. Unparallel Case Studies. Being the Big Data company, Long-tail Keywords and Outreach Email case studies, their data-driven insights helped in answering the burning SEO questions.
3. Engaging tone with humor in the middle, you won't yawn while reading it.
What Ahrefs can improve
Honestly, nothing particular. Just… Wish they published more content. 🤗
Content Writers HEAR ME OUT!!
Watch this tutorial to know… how to become an SEO Content Writer.
.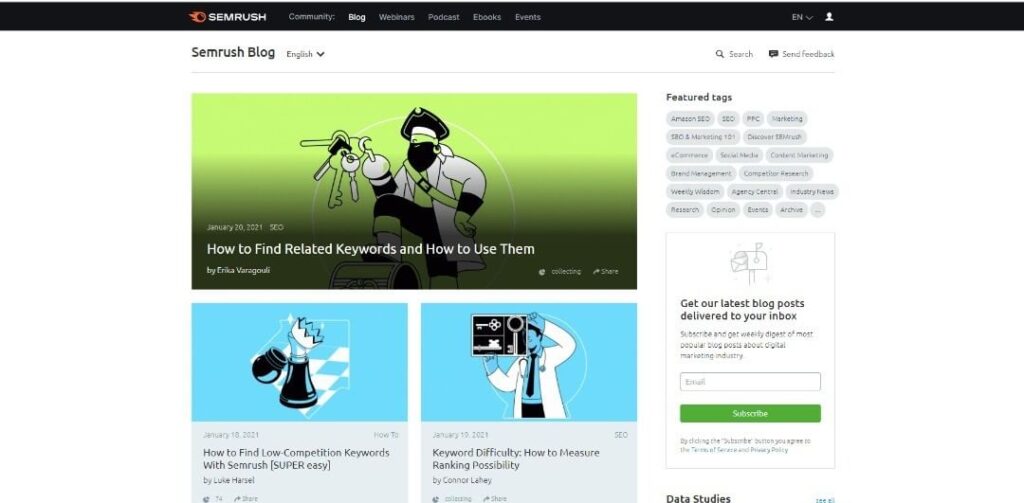 Founder – Oleg Shchegolev & Dmitri Melnikov
Started – 3rd August, 2008
Blog Type – in-house writers (with occasional guest post)
Domain Authority – 87
Post Frequency – 28
Estimated Pageviews – 7.74M
Estimated Traffic worth – $4.2M
That's Ahrefs number 1 competitor both with traffic and tool.
Unlike them, SEMRush curates for both SEO and PPC.
Content-heavy blog, till now over 3000 blogs and publishes it daily.
SEMRush covers: SEO, SEM, PPC, and content marketing.
.
Why You should read SEMRush?
One blog that smartly leverages UGC, it's SEMRush. Also, being content-heavy… you can find content on varied SEO topics. Easier for you to find answers to your queries.
And staggering SEO data on Featured snippets and PAA, SEMRush deserves your attention.
What I Love
1. They've a large in-house marketing team.. frequently collects and publish their insights.
2. Social Media fanatic and easily approachable. Even me, a not-so-hipster guy, chatted with them.
3. Interactive Layout design and visuals.
What SEMRush can improve
1. Not-so comprehensive guides like Ahrefs. So, you may not get a good grip about the topic despite reading it line-by-line.
2. Having multiple authors, makes it difficult to control the quality standards.
PS – Looking to build Authority? Write on Quora; it's EASY! SEMRush got you covered!
Fun Fact – Organic reach on Quora is terrific, I too have over 350k views.. check out my profile here.
.
Now, we're raising the stakes… For upcoming blogs, you'll need prior SEO knowledge.
Moz Votes – 2
Founder – Rand Fishkin (the White-Board Friday creator) and Gillian Muessig (Moz mom)
Started – 2004
Domain Authority – 91
Blog Type – in-house writers (with occasional guest post)
Post Frequency – 16
Estimated Page Views – 3M
Estimated Traffic Worth – $31.2M
.
Favorite Writers – Cyrus Shepard & Rand Fishkin
.
Their Tag line "We know SEO. That's how we built the blog". One of the oldest SEO blogs in the Industry.
Their authority speaks as the word "Domain Authority" is coined by them!
Key areas – Technical SEO & explaining Google's guidelines.
.
Why You should read Moz?
USP = Original Research + thorough understanding of Google's guidelines + Experience. And presenting it in a digestible way.
Also, via blogs access white-board Friday videos… giving voice to their opinions.
What I Love
1. Google's Webmasters guideline is written as a scholarly literature. Moz simplifies it for you. And presenting it in a visual format.
2. Exclusive White Board Friday lessons is a treat to watch for any SEO geek.
3. They go deep with the concept. Making your SEO understanding to the next level.
Fun Fact – Even Tim, CMO at Ahrefs, enjoy those Friday lessons. 😁
What Moz can improve
1. It's sad to say, but they don't update the content often.
And with changing trends, 90% SEO information (dated before 2016) is useless.
To check when the content was first published

ctrl + u >> ctrl + f >> published
Talking about Original Research, have a look:
.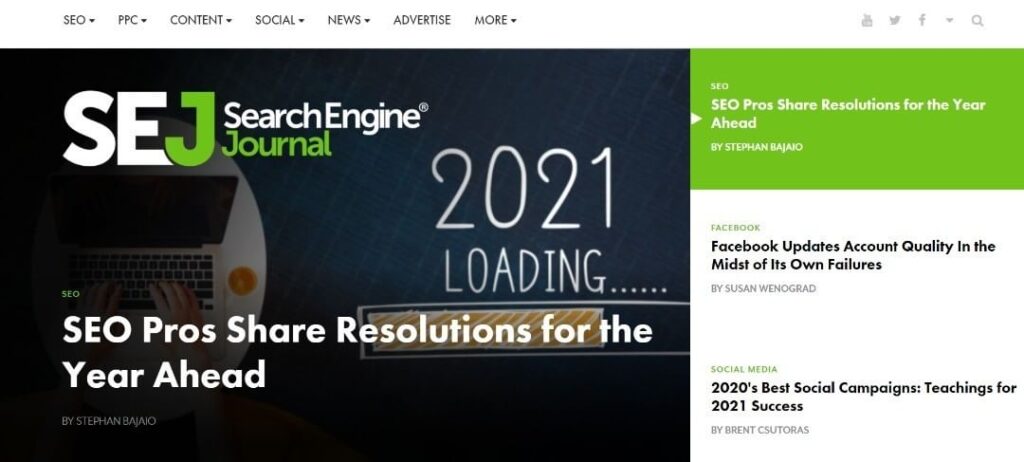 Founder – Lorem Baker
Started – 11 June 2003
Domain Authority – 92
Blog Type – in-house writers and guest authors
Post Frequency – 130
Estimated Organic Traffic – 2.73M
Estimated Traffic Worth – $15.8M
.
Favorite Authors – Danny Goodwin, Ann Smarty, and Rodger Montti.
.
SEJ covers everything under the sun related to SEO.
They follow community-based organic marketing to drive traffic to their site.
You'll find stuff like best SEO practices, Google's update news, and Answering an SEO question
Why you should read SE Journal?
IMO, SEJ is the only blog on the planet that brings detail breakdown of Google's discussion. Knowing it would lay a strong foundation of Google's preferences.
What I Love
1. They simplify the Google discussions on Google's Webmaster channel.
2. Run a weekly column: Ask an SEO. An AWESOME resource to know what questions community is asking. And analyze how SEJ experts are answering it… improves your SEO depth and answer-presentation skills.
What SEJ can improve
1. Being a Journal, they're quite heavy on Ads. So, mobile readers may find it troublesome.
2. You've to bear with the content wall. They don't upload visuals much.
Note – The Blog is heavy on Guest Bloggers. So, always check the author's identity before reading… you deserve to learn from the best.
To check the author's credibility

Trick 1 – Click the Author, will take you to his profile. See number of blogs under his name… more the better.

Trick 2 – Google search "full name of the author" + inurl:author >> Analyze how many mentions under the belt. Likewise, More results… the better.
.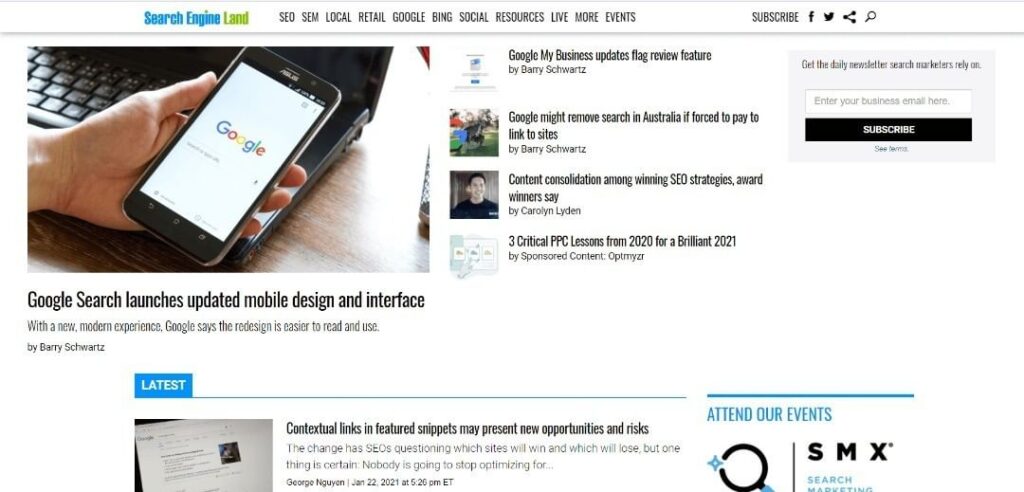 Founder – Danny Sullivan and Chris Sherman
Started – 2006
Blog Type – in-house writers and guest authors
Domain Authority – 91
Post Frequency – 135
Estimated Page Views – 1.04M
Estimated Traffic Worth – $10.5M
.
Favorite Author – Barry Schwartz
.
The most coveted SEO blog. And I bet, every expert reads SE Land to keep his bread-and-butter coming.
One-stop corner to stay updated with marketing trends (of all kinds) and Google's algorithm updates.
Very much SEJ, you've every SEO news under a roof.
Few differences I find… SE Land is more thorough with the analysis.
Also, they've very high standards of acceptance. Majorly, Agency owners or Marketing Veterans are contributors.
Furthermore, SEJ is more about SEO while SEJ updates you with all kinds of marketing (organic or search engine marketing).
.
Why You Should Read Search Engine Land?
Their advice is the Final Verdict in the SEO. Period.
What I Love
1. Leveraging mammoth network, first to report Google's insider news.
2. Blogs written by founders or SEO agency owners, brings in diversified Industry experiences in the write-up.
3. There Developer Archives is unparallel. Going deep into solving Technical SEO part.
What SE Land can improve
1. You'll find outdated content.
Luckily, told you above… how to find publish dates (shared above). So, just skip those. 😉
Now, all the blogs you go through… may have heard them or covered by other blogger. But, next three in our blog list are exclusively featured by No Degree Learn. ❤
.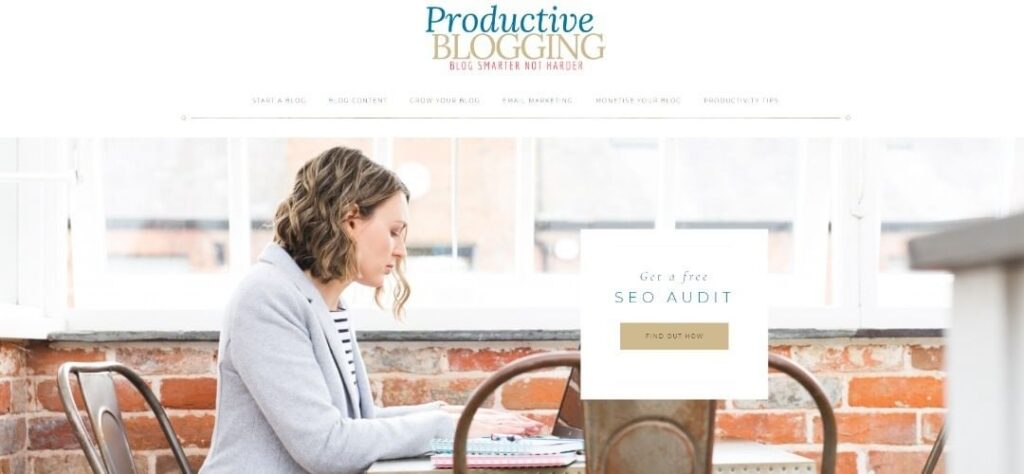 Founder – Eb Gargano
Started – 2018
Blog Type – Single-Writer
Domain Authority – 21
Post Frequency – 4-5
Estimated Page Views – 11,132
Estimated Traffic Worth – $981
Eb is an ace Food Blogger & SEO Expert. She runs two successful blogs.
Writes about freelancing, Blog Monetization, Pinterest, and obviously, On-page SEO.
It's sad that no other competitor featured her blog.
.
Why You Should Read her content, despite lower DA?
Because she fills the gap what others can't. She writes blogger's life and how to monetize your content.
Also, Eb is one person I personally know… who tries out thing and then preaches (much like Brian Dean).
Adding benefits, like Neil Patel, Eb is a conversation starter, replies every query she gets.
What I Love
1. Her unique writing style. Reading her content, you'll learn new words and idioms, so you sprinkle for your content creation. (yeah! steal like an artist)
2. Well formatted and proofread blogs because Eb was once an English Teacher.
3. Preaches what she teaches. And her commitment to reply to every query. Two claps! 👏🏻👏🏻
What Productive Blogging can Improve
1. A content wall you've to bear. Not much visual stuff is there.
Fun Fact – Eb is the Admin of a fantastic Fb group – Productivity Bloggers. Must Join! She personally answers every question there.
And now it's time to announce Bonuses! 🎉
I'm sharing 2 YouTube channels which improve your SEO stuff indirectly and learning curve directly.
Firstly, you must include YouTube as a part of learning resource.
Why?
Because:
On a human level, I can't read all the time… So, I binge watch these stuff when having my lunch!
Short 10-15 minutes quickie and ignites the juices with new perspectives.
Adding up, video content enhances retentivity.
Estimated YouTube Traffic from Tubebuddy
Estimated YouTube Earnings from Social Blade
.
Founders – Jim Harmer & Ricky Kesler
Channel Started – 15th Feb, 2014
Videos Frequency – 6-7
Estimated Monthly Visits – 252k
Estimated Monthly YouTube Earnings – $898
Jim & Ricky after building 4 successful niche-blogs; rule the passive income world. And they teach you the same.
Talks about No BS SEO, blogging life, Blog Monetization, Niche selection, etc. Packing it with lit humor.
Currently, they're active on YouTube. And frequently replies the comment.
.
Why You should Subscribe them?
They bring out the Blogging World – the Good, the Bad, and the Ugly. And you should know blogging's doom and gloom… it's not talked often.
Moreover, after the E-A-T update… Google is focusing on niche sites than a generic site. Hence, their niche-selection strategies become eminent to you.
Lastly, they add humor… will lighten the mood, you bet.
What I Love
1. Authentic Case Studies. After Ahrefs, only SEO gurus I've seen… who bring such data-driven insights.
2. Like Neil Patel, they recommend mostly free stuff or tools that are the biggest bang for the buck.
3. Leverages UGC. They listen to users' request and create content around that.
4. Create content around blogging challenges they faced. And how they fixed it.
What Income School can improve
1. I wish they'd be more frequent with the content publishing.
2. They can add time stamps for the video, making browsing them easier.
Talking about building niche sites, here's how you can pick profitable-niche.
.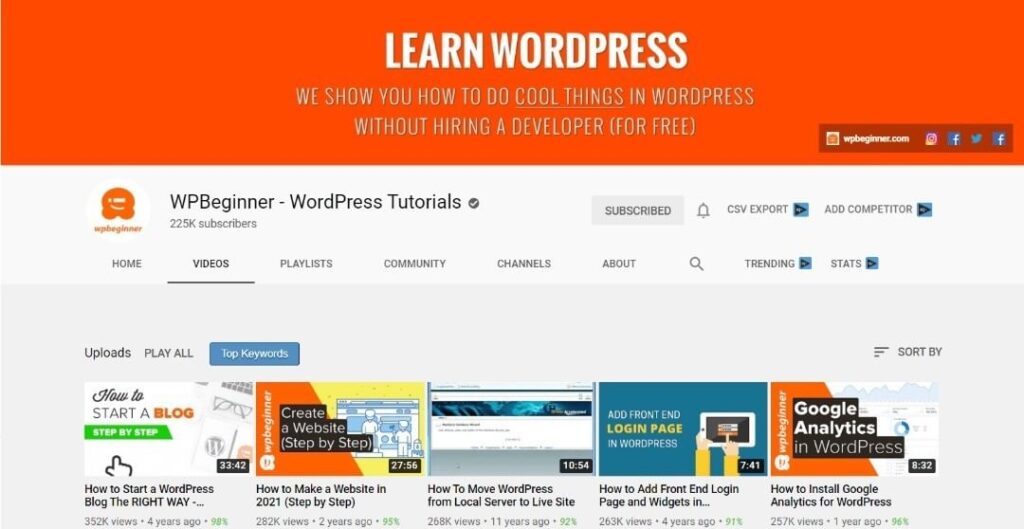 Founder – Syed Balkhi
Started – 18th July 2009
Videos Frequency – 6
Estimated Monthly Visits – 461k
Estimated Monthly YouTube Earnings – $1,595
Best (and the Largest) WordPress learning resource on YouTube. Hands Down!
From 2009, they're in the business, having 739 videos… they become WP users' go-to source.
Their tag line, "We show you how to do cool things in WP, without hiring a developer (for free)." Their content is savior for bloggers (like me) on budget.
Fun Fact – Syed is the only founder in the list, hailing from a developing country (Pakistan).
.
Why You Should subscribe them?

One shit done, UX shit left.
Setting up your WP right way… takes care of that too. And for that, you need WP Beginners.
Short, answer-specific videos… making it easier to find answers to your problems.
What I Love
1. Covers every aspect of WordPress – Beginners to Advanced.
2. Offers time stamps, saves time by watching only the concerned portion.
3. Whatever they share on YouTube, you'll find that on Blogs. Hence, making your learning sweeter.
4. There consistency.
What WP Beginner can improve?
Nothing!
Scratched my head but didn't find any negative to say.
Before I finish, lemme share the most important step after installing WordPress – Installing Google Analytics.
And here you go!
Conclusion & Quick Recap
These Top 10 SEO blogs are Black & White piano keys, separated but pressed together tunes harmony.
And this harmony churns out when you start with the Backlinko & Neil to get basics right. Then move to data-driven content inside Ahrefs & SEMRush.
Later, to build advanced concepts read Moz, SEJ, & SE Land.
Also, I discussed topics they cover, why you should follow them, and their cons… keeping it unbiased for you.
Exclusive NDL #8 website to learn blog monetization and freelancing.
Lastly, topping blogs with YouTube channels… making your learning experience wholesome.
PS – Start reading the 25 blogs sorted for you. Bookmark this blog, to refer later.
Psst… If you wanna share your take on the blog… we can connect on Instagram as copywriterarpit & LinkedIn as Arpit Agarwal.
Let the melody shine!
Summary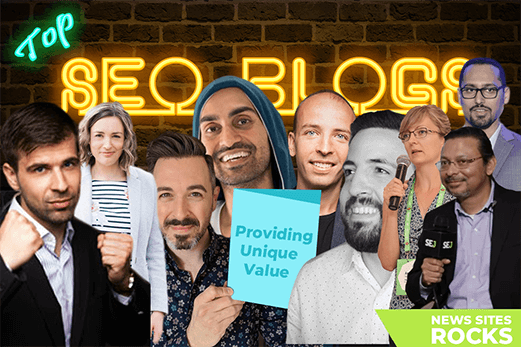 Article Name
Quickest Way to Become Expert: Follow these TOP 10 SEO Blogs
Description
Best SEO blogs to follow, ever. Handpicked 10 Blogs and News sites, so you quickly learn organic marketing. (5 tricks inside)
Author
Publisher Name
Publisher Logo